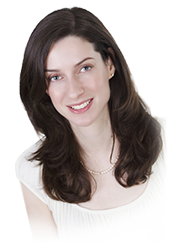 Dr. Cynthia Harrington is a board-certified dermatologist specializing in adult and pediatric dermatology as well as skin cancer diagnosis and treatment.
Dr. Harrington completed her undergraduate training at McGill University in Montreal, Canada where she received her Bachelor of Science with Honors in Biochemistry. She then went on to complete a Ph.D. in the Department of Experimental Medicine at McGill University. Dr. Harrington received many awards for her research efforts during her studies in Montreal including the Young Investigator Award at the joint meeting of the International Bone and Mineral Society and the American Society of Bone and Mineral Research in San Francisco in 1998, and received her Ph.D. on the Dean's Honor List from McGill University in 2000.
Dr. Harrington then went on to complete medical school at the Stanford University School of Medicine in California. She completed her dermatology residency training at the University of Texas Southwestern Medical Center Dallas where she is currently on faculty as a Clinical Instructor. Her continued research efforts during her residency training were awarded the prestigious Everett C. Fox Award for the most outstanding clinical research submitted by a resident or fellow at the American Academy of Dermatology meeting in San Francisco in 2009.
Dr. Harrington and her family are excited to be a part of the Denton Community for years to come. To schedule an appointment with Dr. Harrington, please contact our office today.